The Saturday Night Slasher is a blood-splattered, broken knuckle tale of horror! Taking its cues from the slasher films of the 1980s the comic is an affectionate yet modern take on the genre. Set in a small Ohio town, the story centers around a failed musician named Julie Morrison. Once a rock star on the rise, Julie is now in her forties and working a dead-end job at the corner convenience store. She spends her days arguing with customers all while fantasizing about her own death. Meanwhile, a bizarre murder spree by a phantom killer known as The Saturday Night Slasher has everyone in town afraid for their lives. But as Julie makes plans for her end, the Slasher is just getting started. Having a death wish might just make Julie his next victim. It might also make her the only one who can stop him.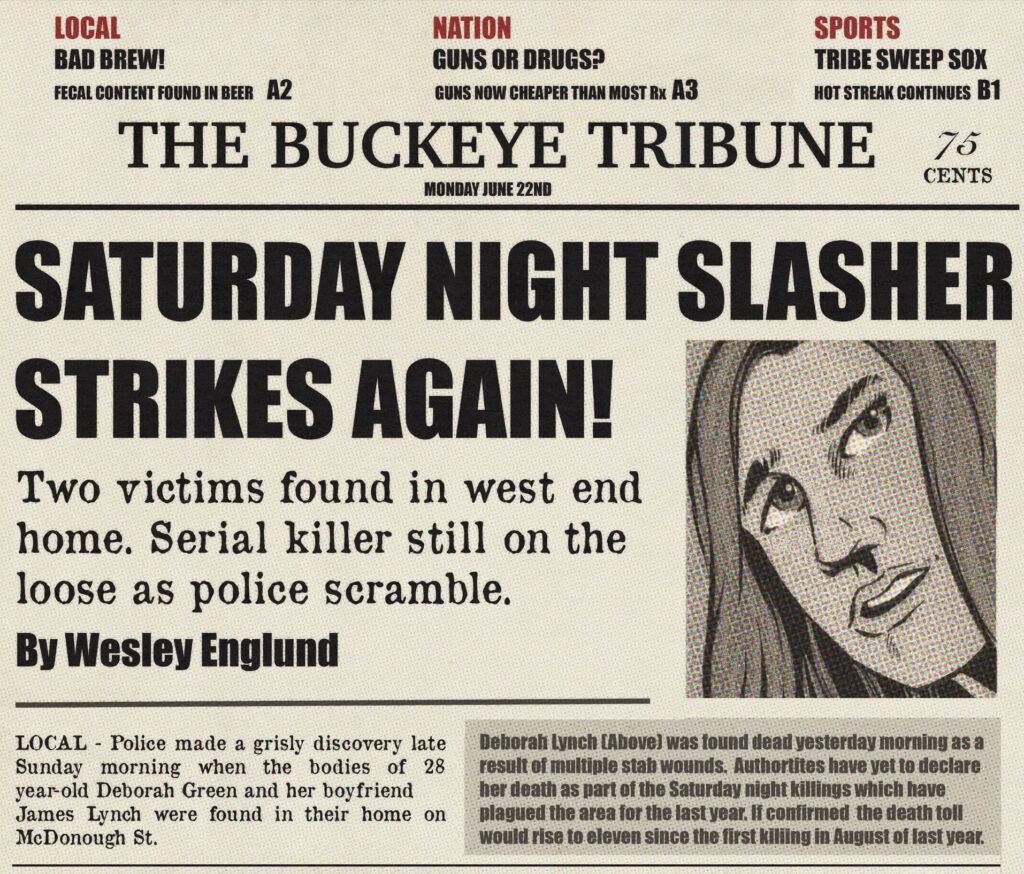 CHARACTERS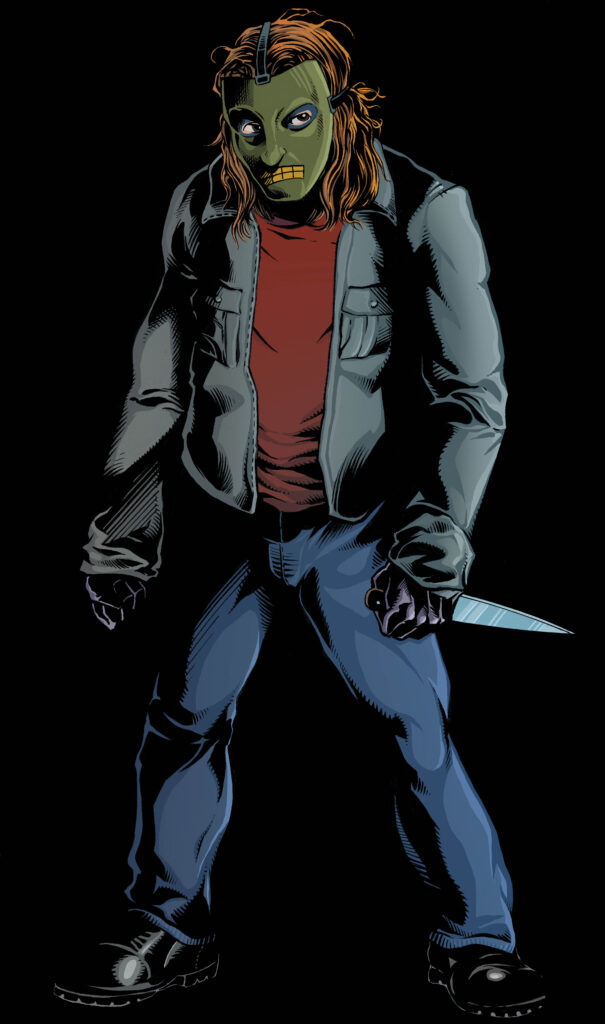 The Saturday Night Slasher
No one who sees the mask of The Saturday Night Slasher lives to talk about it. A perfect blend of myth and maniac, the only witnesses to his brutality are those who discover the victims he leaves behind. Striking only on Saturday nights the slasher attacks when his quarry is at their most vulnerable. Adapting to whatever environment he is in the Slasher uses only items found in the homes of his prey. Everything from broken glass to rusty screwdrivers has been used in his crimes. Despite a rising body count, local police deny he even exists. Yet with every new kill, his legend grows.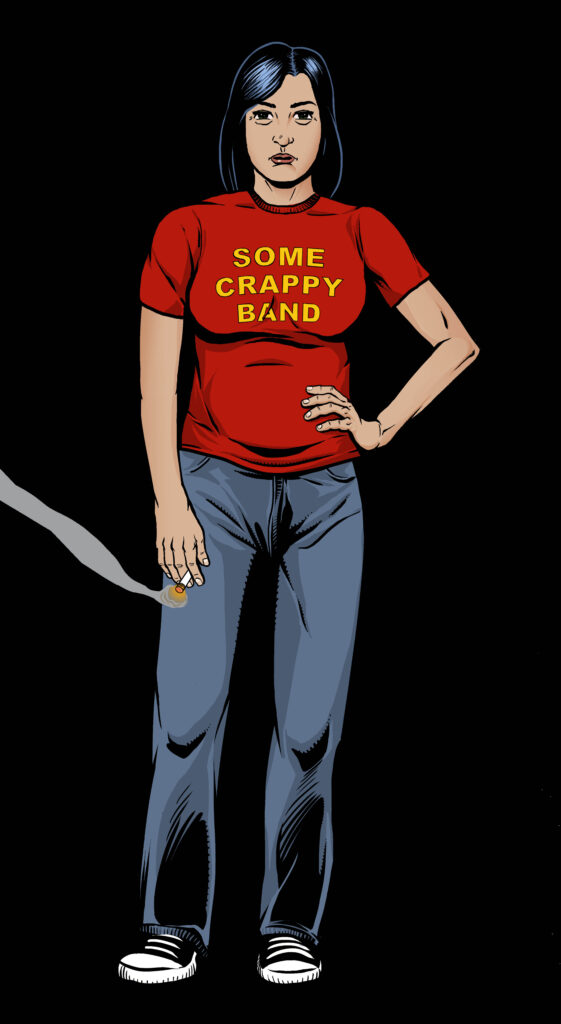 Julie Morrison
For as long as she can remember Julie loved playing music. When everyone else her age was struggling with basic scales, Julie was figuring out the opening bass line to Megadeth's Peace Sells. By the end of high school, Julie was writing music and could fluently play five instruments. She dropped out of college her junior year to pursue her music career. After years of struggling and endless miles on the road, Julie gave up on her dreams. She moved back home to figure out what her next move would be. Before she knew it ten years had passed by. Now Julie is stuck in a soulless job. She is alone. And she is ready for it all to end.

Issue 1 Preview

Issue 2 Preview